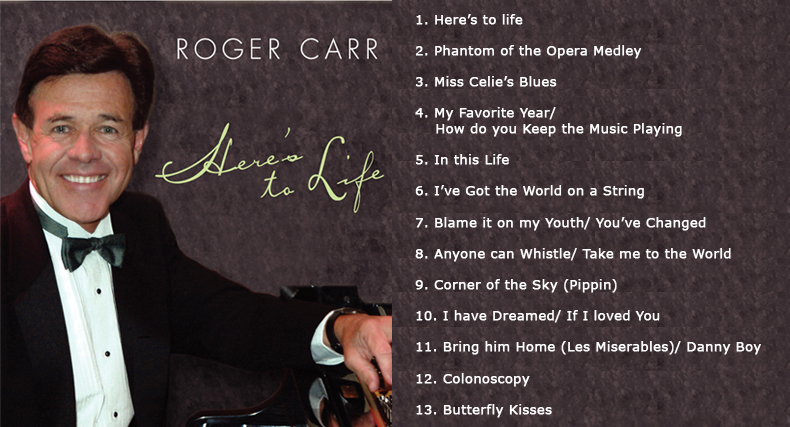 The first time I heard the Song "Here's To Life" performed by the great Shirley Horn, I was truly moved by the incredible music and lyrics of Phyllis Molinary and Artie Butler. Over the past few years, I've experienced what I think of as "miracles" in my life. This CD is titled "Here's To Life" because this song so perfectly conveys how I feel at this point in my journey.
For this project, I've recorded songs from many different musical genres. My choice reflects some of your most requested favorites as well as those songs that I love to sing.
It's become clear to me that whatever talent I possess is an extraordinary gift. Well, a gift is meant to be valued and shared. This thought has been the prime motivation for my work for a number of years. Along the way, I've been privileged to meet so many wonderful people. Each one has had an impact on me that continues to provide the energy for what I do. I am eternally grateful to those listeners who have supported and enjoyed my work.
To all of you, this is my gift and I truly hope you enjoy it.
Roger Carr